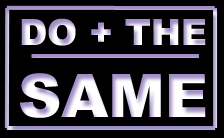 Technical Notes
This game is for the Jaguar 64bit System. You will need the BJL Bios and the BJL cable to load the game in the Jaguar Ram at $4000. Or use the provided encrypted CD Image to burn it on a cdrom and start the game from the Jaguar CD System. Or use the provided rom for SkunkBoard and flash it at $802000
The Game
Do The Same ! is a rotation game, the goal is to reproduce a set of tiles. You can only rotate left or right a 2x2 square tiles. There are 112 fascinating levels.
The Online System
Like for DiamJag, when you finish a level, you get a code. If you enter this code on the Do The Same ! Website you may appear on the online worldwide ranking. So you have to be the fastest !
Title screen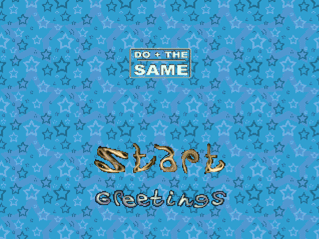 About the code
It's my first game and it's on atari jaguar.
I'm a beginner so I hope there's not too many bug in it !
Everything has been coded using assembly language (68k and RISC). I've learn a lot while coding the game (from october 2008):
sprite list and animation managment using the GPU
LZH depacking using the GPU (From GT_Turbo)
Zoom (a few)
RMW bit (a few)
Blitter usage (simple block copy for the moment)
SebRmv's replay usage
All the code has been done with this setup :
Windows 98 SE
Notepad++
Official Dev Kit for dos
A BJL equipped Jaguar
... and with great help from the Jagware team !
About the graphics
Bear has used a special way to do some of the background currently in the game ... using clay..





... and the result is simply awesome !

Ingame Screenshot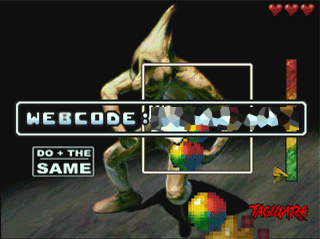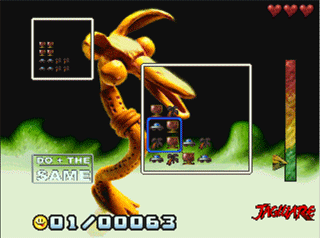 The Credits
Code: Matmook
Additional Code: GT_Turbo
Graphics: Bear
Level Design: Fredifredo, Odie_One
Music: Scrat, Clawz
Music Player: SebRMV
CD creation : Fredifredo
Cover graphics by Pippin
German translation by Atari-Fan
CD Packaging: RGC TEAM
Skunk Rom creation : SebRMV and tools from Matthias Domins
Online HighScore System: based on Orion_'s one
Beta-testers : Anneso, Atari-fan, Fredifredo, Doctor Clu, Krupkaj, Nonner242, Odie_One, PMData, Vimaster
Special Thanks to all the Jagware Team !
Have fun !
Matmook ;-)